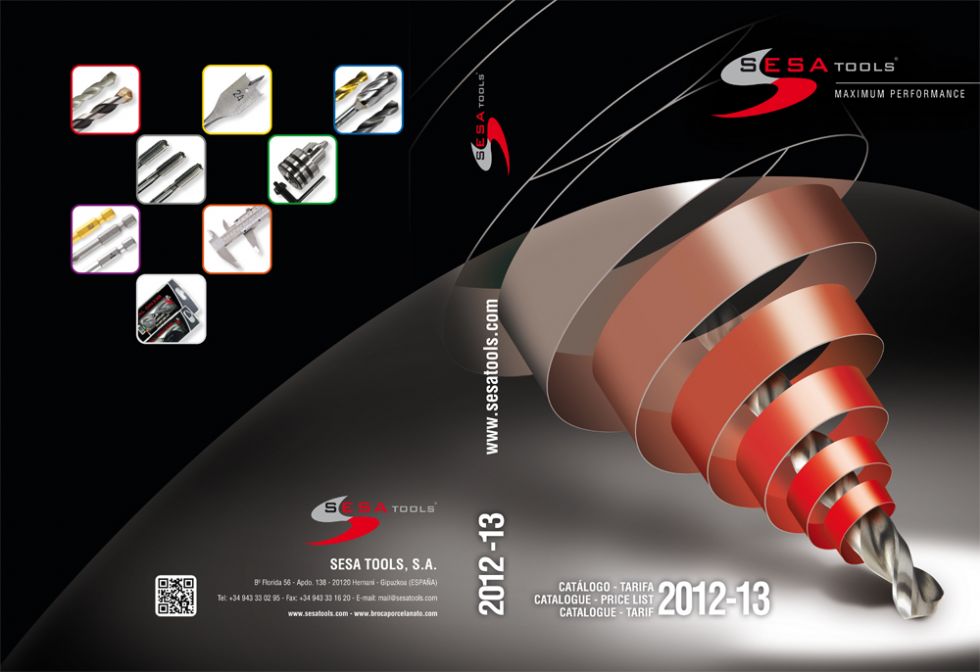 In September 2012 we launched the latest edition of our 2012-2013 catalogue which entails a major change in the company's business model. This catalogue constitutes a commitment to the brand itself, working with the best manufacturers of each family of products which are audited by the company following more demanding, exhaustive procedures and providing the end consumer with a more modern, attractive image.
The catalogue is a cutting tool manual. Drill bits for metal, construction, written in three languages and including new top quality ranges in mills, hard metal discs for wood and aluminium, the new self-service kits which, along with new, improved performances and image, make them preferable to traditional formats.
Here at SESA TOOLS, SA we believe that the future involves continuing to earn the trust of our customers as we have been doing up to now: the best price-quality ratio and the best customer service.